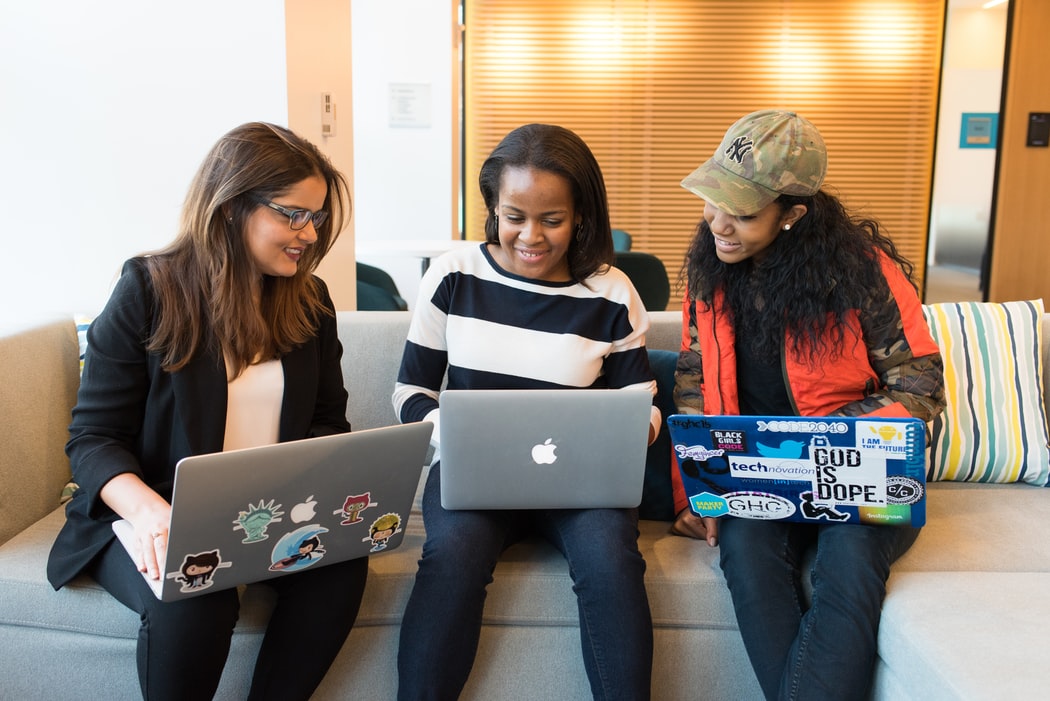 Over the years, with emerging technology, humans are more dependent on the internet than anything else. From checking a review to getting a solution to problems, a one-click destination is the Internet. The Internet holds millions of websites that facilitate several niche based websites to serve the best solution to your problems.
Websites not only help to get a solution to its viewers but also helps the website owners to earn money. So, having a website can be a source of earning for you.
Also, if you make a free website, there's nothing like that. You start to earn with almost zero investments in it.
How to create a free website?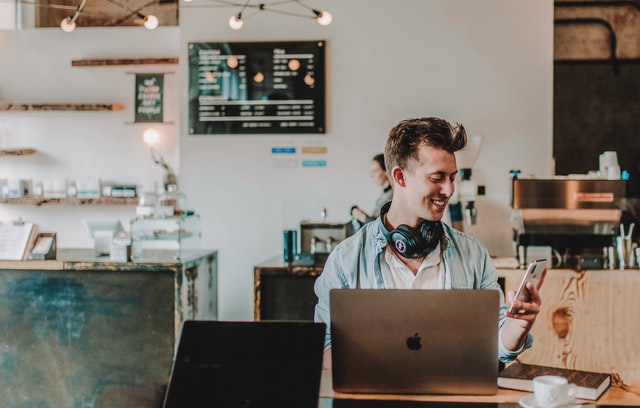 There are a number of website builders, that enables you to make customizable user-friendly websites for free. This does not require any knowledge of coding. So, these are accessible for non-coders too.
Very obviously, the website builder website creating process and technique would differ slightly. But overall, all the website builders follow some basic steps which are common for all.
Creating a website in this kind of software is extremely easy.
The first step to the creation of your website begins with signing up with the website builder. This is very usual, that you have to provide your email address and password. And probably a Username too.
Second, you choose a template that is associable with your website content. You will find numerous templates to choose from.
But in many website builders, you would have to answer questions for the design assistant. The design assistant mocks up a website based upon the answers you provide food the questions asked.
Third, You may replace the images and text in the text holder from the template and put your own which is relevant to your website content.
Fourth, if you wish to, you may customize your website. Customization can be changing the layouts, colors, font, etc. You may even switch to another template too, in case you do not like it.
Last but not least, press publish. This affirms the changes you have made to the template and your website is ready. And your website goes live for the globe to see it. By this time your domain (or sub-domain) name would also be generated.
Which website builder is the best to create a free website?
It is an unavoidable fact, that free website builder always tends to restrict the functions and attributes that are available to you. They restrict the functionalities eventually and push you to upgrade your plan.
However, they are suitable for a trial session and if you have no previous experience with a website, you may try out the how and where by creating one.
There are numerous, free website builders, such as Wix.com, Zyro.com, Weebly.com,
Googlesites.com, wordpress.com, etc.
These do have specialization but are available for all types of works and schemes. For example, while Weebly is ideal for small business WordPress stands best for blogging.
But here, am going to suggest three website builder which serves great purposes for three different needs and covers up to three perspectives of a website.
Wix.com is an all-round website builder. To our research and experience, Wix is the best free website builder in the market.
It features a wide range of templates. Most of the features can be availed for free in Wix.com. The website builder is very user friendly and has an easy drag and drop functionality.

And it is highly customizable.
Wix gives you full freedom to customize and make your website look as creative as possible.
Easy and highly customizable, drag, and drop functionality, I mean what else would you ask for?
Wix also has an image library, which makes it faster to set up a website.
I have created a free website on Wix to filter its pro and cons. Check out my Wix Website (sample).
In case you feel an urge to upgrade, Wix's premium plans start from $13 for a month only.
Wix assures a 500 MB storage facility.
Zyro.com facilitates some unique and great designing tools. It provides a free SSL certificate. And it comes with an included logo maker.
It enables you to design your own kind of look to the website. It not only enables you to create attractive function pages website or e-commerce sites but also facilitates some only exclusive features, unlike any other website builder.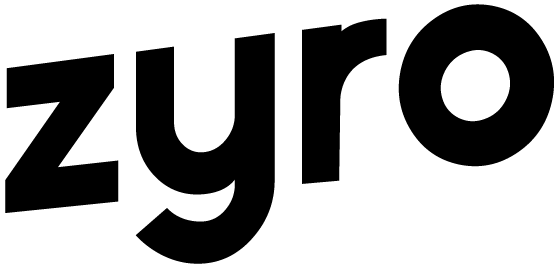 Some standout features are a logo-building tool and a copy generator.
These features remove your professional assistance requirement.
However, a coin has two sides, some of the cons of Zyro includes, you can not switch templates. Second, being, you can't schedule blog posts. And hence by restricting blogging it cuts down a little part from the ways of passive earning from the website.
The free accounts on Zyro lack of add-ons. This is not disheartening, because nothing comes for free.
Zyro even comes with a free domain for one year and free hosting.
The premium basic monthly plans with 10 GB storage start from $4.99.
Google sites, help you to create websites easily and quickly. It requires no coding knowledge. It is integrated with Google applications and there are a number of tools that you can use to make changes to your website and get the best for your need.
It functions as a basic project manager and helps you control the page's accessibilities and permissions.
One of the shortcomings of the google site builder is that you can only make static websites with it!

It has limited functionalities when compared to other website builders. The customizability is also limited to some extent and that is probably one reason it is not much good for commercial websites.
Application is bound within Google Apps only.
Note:
If you do not want to own a website on a subdomain, you may get a free domain from Freenom.
Freenom provides an unlimited free domain for a year.
Click here, and get your free domain
If you are a developer you can custom code your website, and for free hosting, you can check out the following article 7 Free best hosting for Angular apps and React apps.
Because selecting a server is really a crucial job. Select it according to the needs, neither compromise on the demand nor pay excessive.
If you don't know how to code then either you can start learning to code or you can start with a website builder, where you would need minimal coding knowledge.
Also to mention, Zyro even comes with a free domain for one year and free hosting.
How to earn from a free website?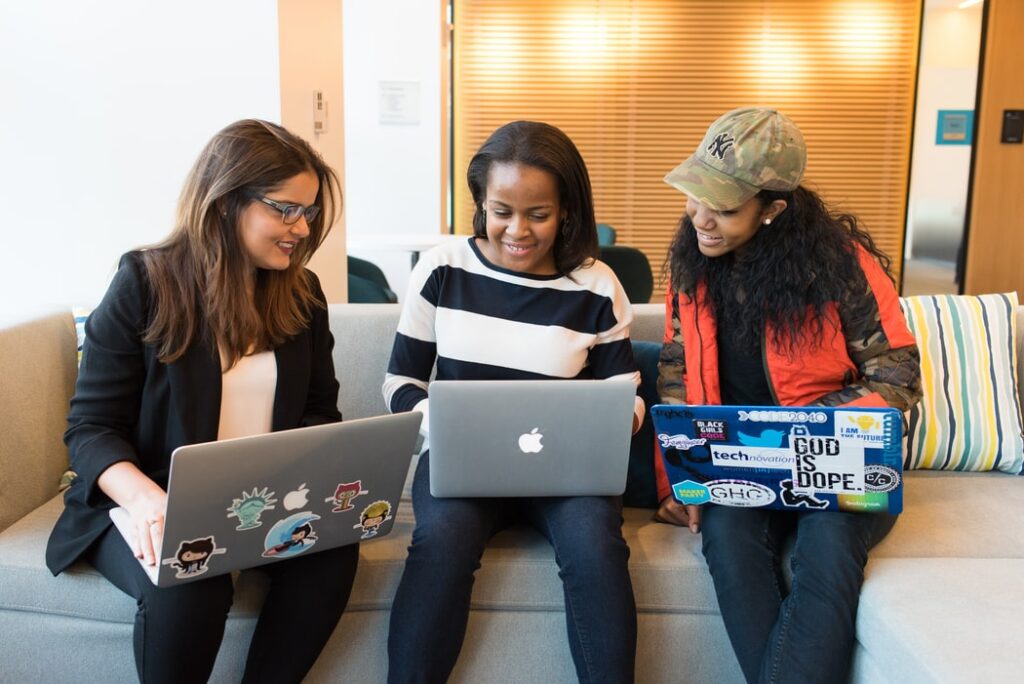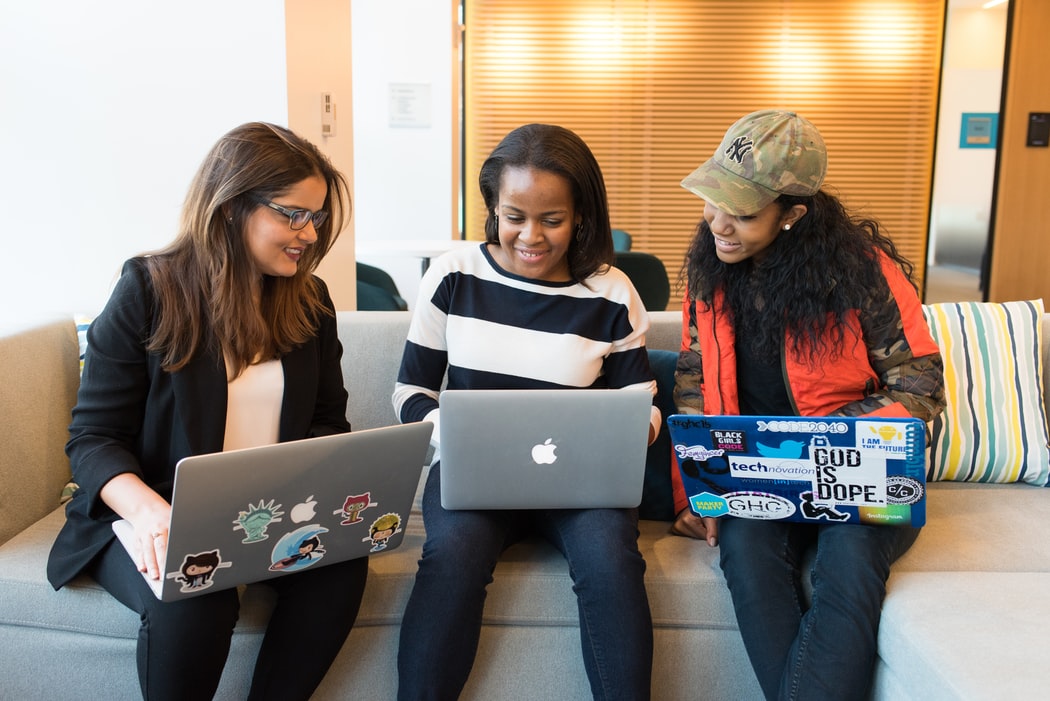 Making money from a website is not a sandcastle. Give your interest in the right direction and time can easily fetch you money online. By creating a website you can earn from variable sources.
A website is crucial for any business. Having a website not only gets you direct money from your business but also some other passive income sources. You can make easy money without even putting much effort and heed to your website. Advertising, Affiliate Marketing, facilitating paid memberships, or featuring sponsored content can bring you some good earning.
1. Advertising
Whenever you visit a website you see ads or advertisements. These are formulated by advertising networks. This serves as one of the fundamental ways of passive money earning from any website.
You can set up advertisements on your website by monetizing it. The two very well known advertising network that prevails worldwide are, Media.net and Google Adsense. You get paid for when someone clicks the ads on your website white going through your content.

Media.net accelerated your revenue. It is a contextual advertising network. By revenue, Media.net is the second-largest contextual advertising network in the world.
It is one of the 5 largest tech companies worldwide.
Because of the contextual elements, media.net mostly shows up ads for blogging or text-oriented websites.
Click here, to get started with media.net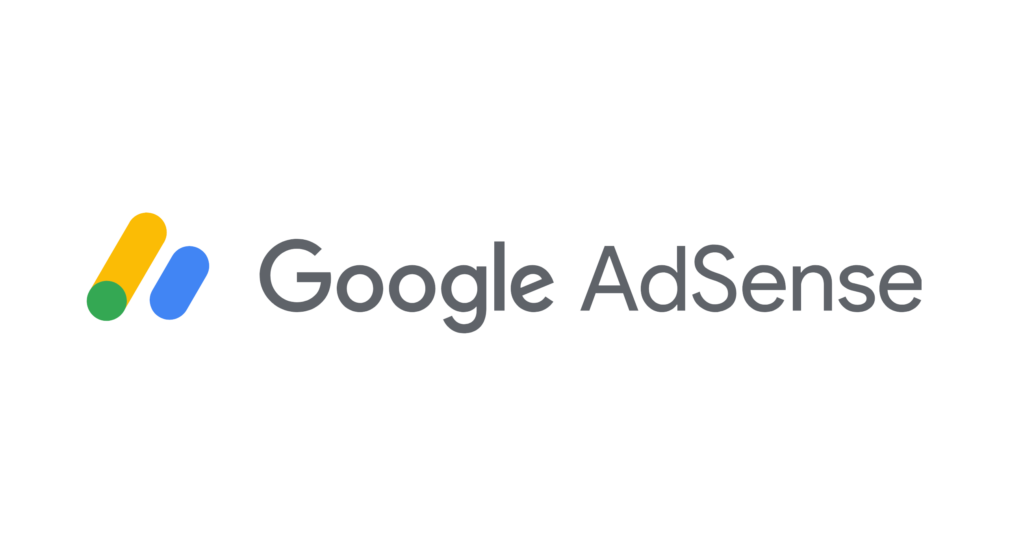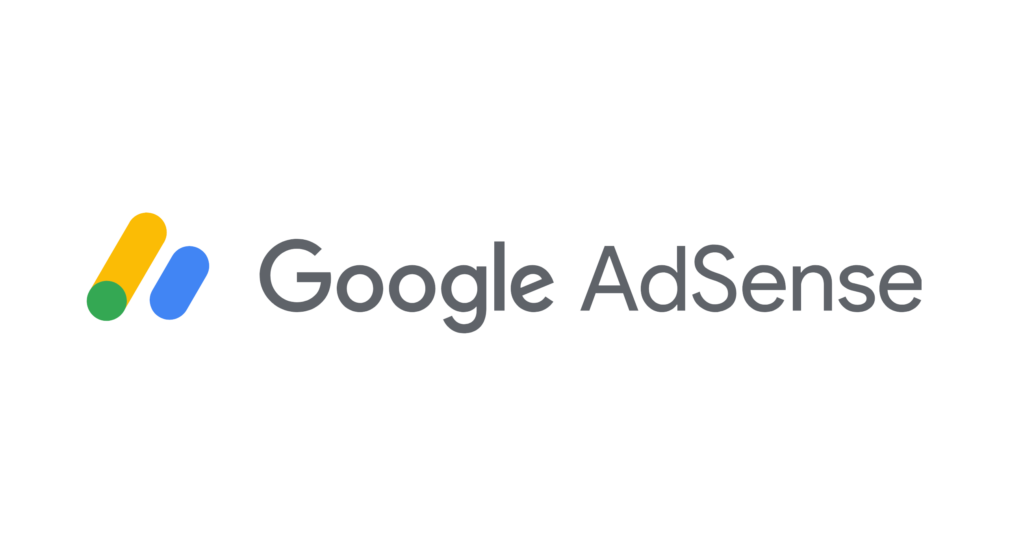 Google Adsense is Google's immense advertising network. This is very simple and generates higher revenue for your website.
Google Adsense shows up advertisements that are relevant to your website content.
As you sign up for Google Adsense, Google will give you a unique code that you will paste onto your website. And by the code, your traffic, page views are tracked, and depending upon the parameter your revenue is generated.
Click here, to sign up for Google Adsense
You can generate more revenue from Google Adsense or Media.net by increasing traffic on your website. To do so, you have to put up more reading materials and informative content on your website, such as blogs.
To start with such blogs and earning traffic and hence generating more revenue you require a dynamic website. Because data cannot be manipulated in static websites.
For owning a dynamic website, you can use WordPress, Blogger, or Zyro.
You get an additional benefit with Blogger and Zyro, that is, they provide free hosting so your expenditure cuts down in this case.
For custom code and WordPress, this is some suggesting hostings. With free domain for a year from the hosting service.
Click here, to get your own hosting from Hostinger
Click here, to get your own hosting from Bluehost
2. Affiliate Marketing
Affiliate market refers to having a partnership with businesses and brands within the content of your website.
In this case, you make an affiliate account in different big forums like Amazon, Clickbank, Commission junction, etc. When you sign up for an affiliate account you receive a unique affiliate code.
And using the code or through your account, you mention any product or service in your blogs or website content.
And you get commissioned every time anyone purchases a product or service through the link.
This affirms you to draw a good sum of money if you have a website and some good content to draw traffic to your website.
You can definitely start blogging to start affiliate marketing on your website. You can also keep a section for product reviews or coaching to refer to products from the Affiliate marketing networks.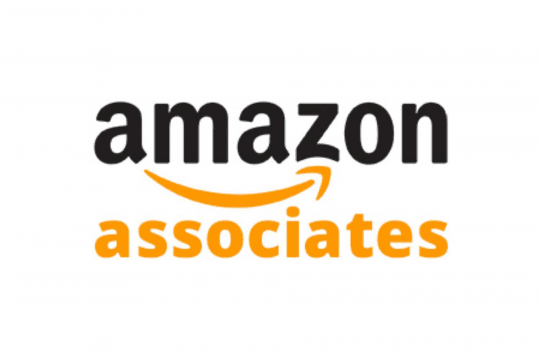 It is one of the largest affiliate marketing programs in the world. It helps to monetize the traffic. It helps many bloggers, content creators to earn through it.
Through Amazon Affiliate marketing programs content creators or bloggers link their products in their content or blogs from the wide range of products available on Amazon.com.
If their views, users, or readers follow through the linked product and buys it, the website holder gets a commission for the purchase.
Sign up, for your Amazon Affiliate Account today!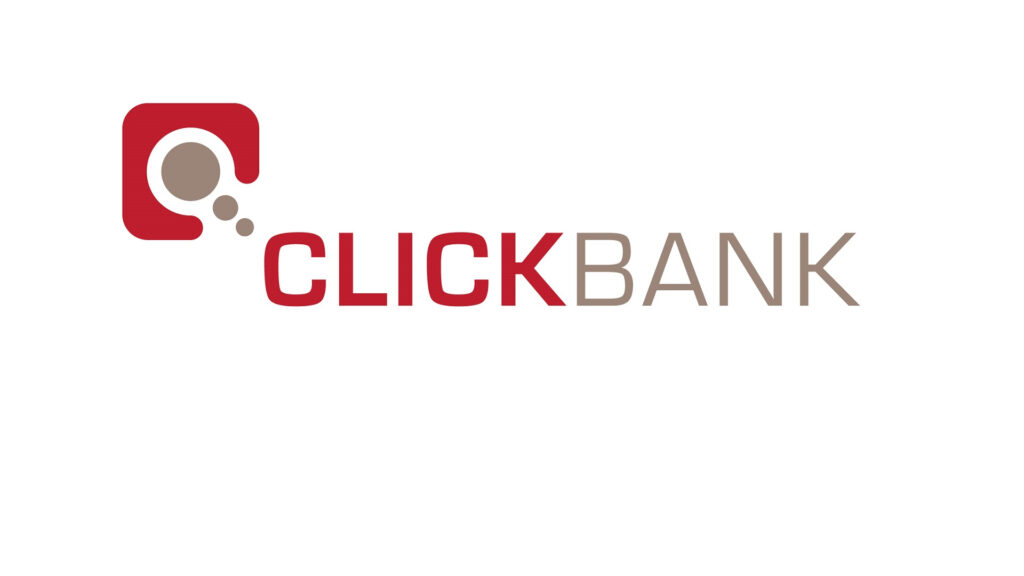 It is a leading industry in online retail and digital marketing. It promises ever-expanding quality offers for its affiliate marketers.
It even affirms commissions as high as 90% to its marketers. It enables marketers to choose how frequently they want to get paid and through what payment method.
Whether you are a mere website holder or aims at building an online empire Clickbank simplifies your problems and helps you earn better.
Sign up for your Clickbank affiliate today!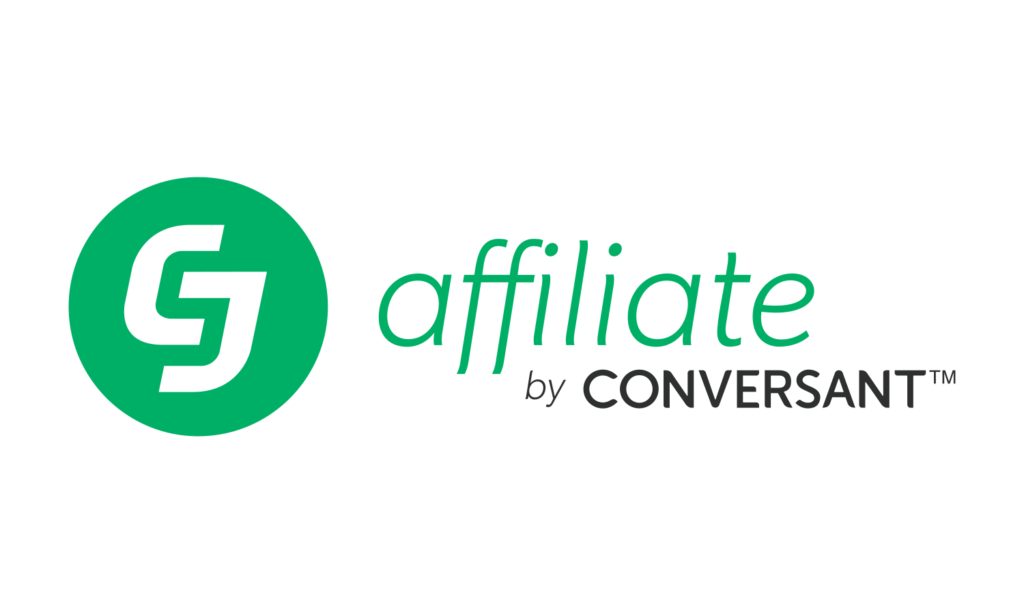 It is the largest affiliate marketing network, that helps you earn a better living and a scalable growth in online business.
It celebrates partnership with widely used and globally recognized brands with its marketers. It unfurls a whole different revenue potential for your website.
Sign up for Commission Junction!
To formulate affiliate marketing on your website, you must have a dynamic website. To have a dynamic website, you may use WordPress or Blogger or Zyro.
Blogger and Zyro provide free hosting, so this may reduce your expenditure over hosting.
Click here, to get your own hosting from Hostinger
Click here, to get your own hosting from Bluehost
3. E-commerce
It refers to the activity of electronically buying and selling products over online services or over the Internet.
E-Commerce helps in the recognition of websites and scale up traffic numbers on a website. Having e-commercial products you introduce it to many consumers at once so it takes less effort.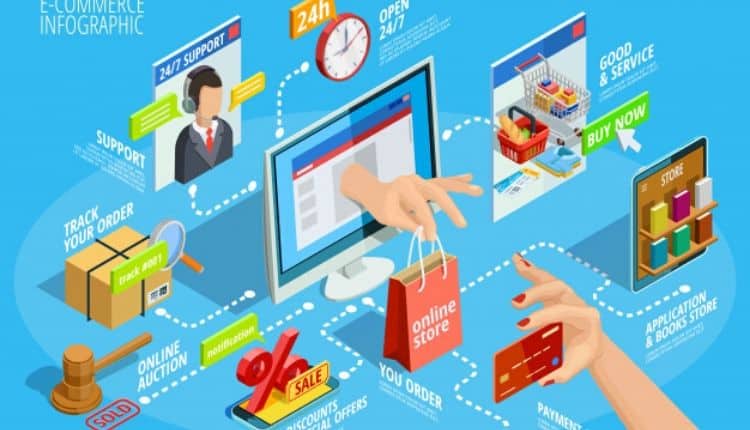 So having a website which also sells products and services is just a cherry with a cake which arrives for free.
You have a website where you earn from affiliate links and Advertisements, and then you start to sell products and services, what is better than that?
Sell Products online:
An active income source associated with a passive one. This definitely needs a little hard work, but the hard work is worth it.
You can even sell E-books or E-study material for students if you do not want to get involved in mainstream selling products.
In this certain case, Zyro can be a reliable option because you will not have to take a hectic decision for good hosting and domain service.
For this utility, we may use Zyro, Squarespace, Wix.
I would recommend, Zyro is definitely a full package in this sphere.
You can even move towards WordPress. But for the case of WordPress, you may have to buy hosting and domain for yourself. And will have to manually set up the hosting for yourself.
Click here, to get your own hosting from Hostinger
Click here, to get your own hosting from Bluehost
Note: A user buying the above hosting will get a domain free with the hosting from the hosting provider. Though the offer may vary with time.
Drop and shipping business
This is an exclusive idea, where you can have good earning overtime.
This can be done by setting up a website for a third party business that is generally unavailable online.
This is a form of business where you set up a website online and represent them online.
In this whole process, you act as a media between the customer and the seller and take a commission from the whole transaction.
In case of any order by the user, you are supposed to issue the order to the seller or products manufacturer and they will deliver the product ordered to your user.
4. Paid membership
Paid membership refers to taking a privilege, facility, or subscription to something for a fixed tenure of time. The subscription to be recharged after its expiry every time to enjoy the service.
This can any sort of E-book, premium emoji service, entertainment facilities, etc. So, to earn money by this source, you must have some premium boxes to have people subscribe to.
This is definitely a brilliant and direct earning way, but for this to have a good pace you wither have to come up with something really unique or informative.
For this cause, both static and dynamic websites can be used.
Well, I would recommend a dynamic website. Because they are easily customizable and it is inapplicable to manipulate data on static websites.
For creating a static website, Wix, Zyro, and Google site is recommendable.
While creating a dynamic website you can use WordPress, Blogger, or Zyro.
Click here, to get your own hosting from Hostinger
Click here, to get your own hosting from Bluehost
5. Sponsored content
These are Paid endorsements. This is concerned with the publication and promotion of services and products on your websites. If your website has a good follower base, you will be approached by several companies or dealers to write or mention about their service or products. And in turn, you get paid by them.
The dynamic website is recommended for such purposes.
However, both static and dynamic websites can be used in this matter.
For static websites, you can use Wix, Zyro, and Google site.
For the dynamic website, you can use WordPress, Blogger, and Zyro.
Click here, to get your own hosting from Hostinger
Click here, to get your own hosting from Bluehost
6. Donation From Visitors
Accepting donations from your visitors can help you cover up your expenses in a short timespan. If you do not have monthly visitors but a good base community, you can ask your visitors for donations.
To ensure donation, make your website interactive with buttons.
Try to have a dynamic website for this reason.
Click here, to get your own hosting from Hostinger
Click here, to get your own hosting from Bluehost
Conclusion
Hence, there are numerous ways to make money. Be the patient to judge and take steps according to increase your monthly income. The world says it loud now,
Don't work harder, work smarter!
So, from a single website, you can have multiple earning sources. Miss out on making a free website and earning at your own risk.