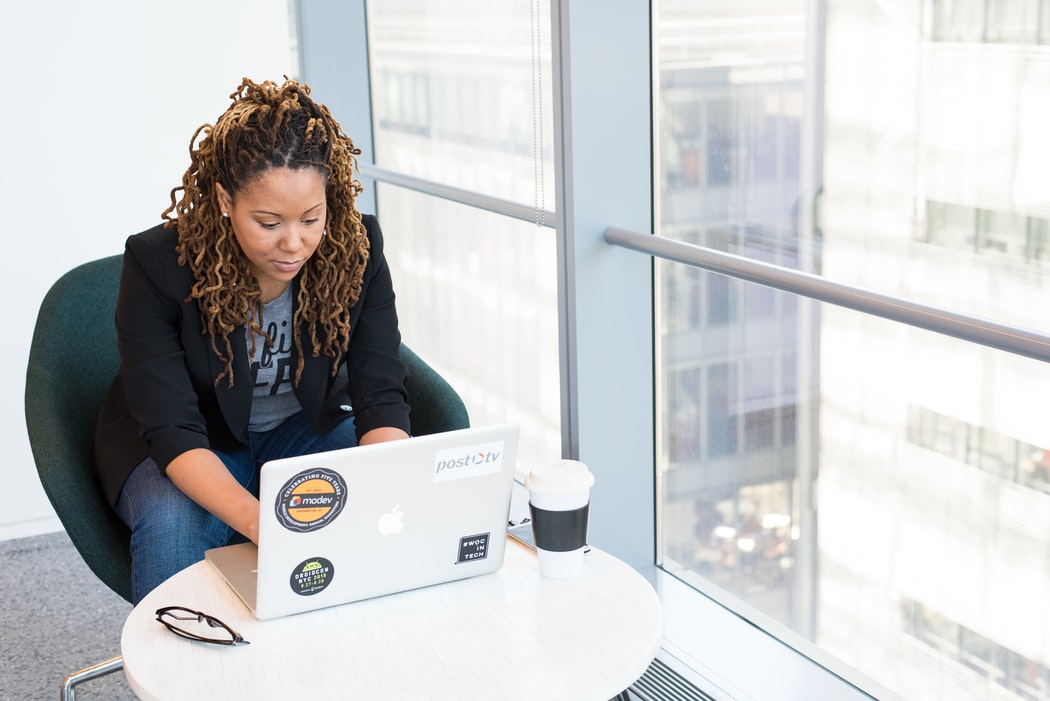 Web designing encloses various regulations and skills in the development and maintenance of a website. It is basically the user's experience facet of website development rather than software development.
Designing a website emphasizes a website's appearance, layout, presentation, and in some cases content of a website. It also looks after the colors, font, and images used.
Web designing is a very crucial aspect, as it must resemble orientation with the main idea of the brand or product, must be pleasing in attire, and should be easy to use.
Should I learn web designing?
If we go by The Bureau of Labor Statistics, a web designer with multiple programming languages knowledge and good comprehension of digital tools will have incredible opportunities for evolution in corporate sectors and will be capable of obtaining the highest level of job security.
Moreover, being a web designer makes your professional life very flexible and windows out a wide scope of work.
For example, you may work for a company and also have some part-time freelancing projects, or you may create your own workspace by starting your own design firm.
Having a firm, you may regulate your schedule, have a team, choose clients who you want to work with. Basically, you can be independent as a web designer.
A web designer can make a good living and has various ways to expand their income source.
However, a web designer earns approximately $35,000 to $75,000.
Also if you are a web developer by profession having some web designing skills and ideas is genuinely be very appreciable.
Definitely web designing is a great choice as a profession. And it is such a space that has its bars rising high all the time.
How do I become a web designer from scratch?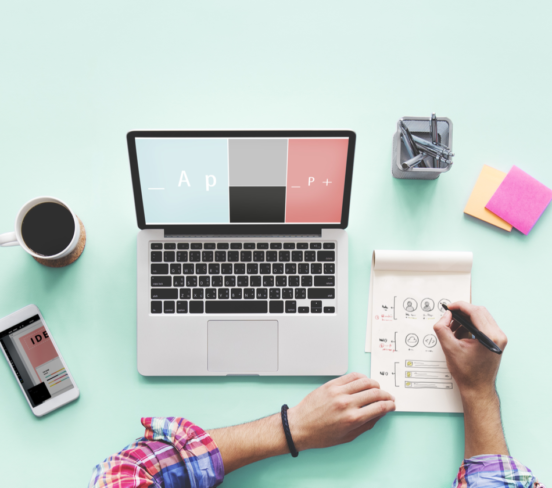 A web designer is definitely a very recommendable and appreciable career. Modern time revolves around the internet and nothing compares to choosing a web-related career. Here is a summed up step by step strategy to become a web designer from scratch.
To be successful, you have to begin from the basics. So grip over a strong foundational course. To do so, learn the web design theory.
Learn the rules of how websites should be organized. Create, clear, and robust information structures. Refer reading to book or reading blogs to know about the basics of web designing. Taking up online courses from Udemy, Codecademy, etc.
Move on to learning the basic principles of visual hierarchy and color theory. You must have a stronghold over these aspects to be a successful web designer.

You can have your hands at the Daily UI Challenge, which promises to shape you a better developer in just 100 days.
Culturing coding skills will make your life as a web designer much easier. Of course, you can create a website or customize them without coding skills but they are not much flexible. While, if your self coded designs will be highly customizable and prominent from others.

You must have some knowledge of HTML and CSS. Learning JavaScript would just be the cherry on the cake. It is the most in-demand programming language.
You have to be very precise in choosing the right tools to work. Practice with getting the best of fluency with those tools. This is the right way how you can manage to stand as a successful web designer.

Understand the different aspects of web designing, be familiar with the phase to get a very satisfactory output.

The three major aspects of web designing include Graphical Design, coding, and Prototyping.

Graphic designing and Web designing are two entire boxes, but to solve some web designing issues you require graphic designing skills. Hence, some knowledge bases can be very fruitful. This actually enhances your workability as a web designer.

Coding ensures better understanding, more flexibility to your works, and promises better results. Get the right web developing editor, and you are good to go.

Prototyping is a useful tool that helps to validate your design decision in minutes. It prevents you from waiting for the final design to confirm your design assumptions.
Better to have some knowledge of Content Management System or CMS. This software is used to create and manage digital web content. You can avail one of the CMS available in the market.
Grasp the basic SEO rules. As a web designer, you have to design websites that are not only user friendly but also get recognition up by search engines. Therefore search engine optimization is a very important part of the whole of web designing.
Be aware to follow the trend along with spicing up your works to get an appreciable response and earn recognition.
You will also have to be concerned about the after results of the complete website you design. You need to look out for the loading speed, responsiveness with desktop and mobiles.
Be sincere to enhance your communication skills. In this certain state, teamwork leads to complete pleasing work. So, you must have good communication skills. Have a good conversation with your teammates, have good knowledge of what your client exactly expects. It is recommendable to join the web design community to unfurl more hacks and skills. If you have frequent talks this is ought to help you with more practice, new ideas, and gain more contacts.
Keep up at learning new ways and processes. Because practice makes you perfect. The more you practice your skills better is to be your grip over your work. So, stay humble, focussed, and stay up for knowing and learning more.
How can I practice web designing skills?
To generate a recognition as a web designer you must keep up practicing and improving your skills. It is ought to take considerable time, effort, and patience. Greater things do take time.
Get yourself a Localhost. Localhost ensures a safe space where you can practice designing skills and try out new ideas. Practicing on production sites certainly should be avoided.
Therefore build a sandbox where you can implement ideas, modify your practicing projects, and try out new formulation without any fear or resistance.
Take up websites and behave as a critic. Spot the spaces where you think modifications can be accessed and improvise them while you practice.
Incorporating extra essence to goodness to something that is already delicious is what you have to count on. This is the only way to keep afloat when the web designing world is progressing with leaps and bounds.
Hence, spice up your whole experimentation with pieces of innovation.
There are no alternatives to theoretical knowledge. To pace up with advanced technology, you will also have to keep up with the books and revision of theories.
Here to help you, check out the Free Web Design eBooks to Level Up Your Design Skills.
In case you wish to polish and begin from the basics refer to some of Nondesigner's design books.
Reading quality blogs from niched web designing websites can also be a great way of practice. This not only helps in enriching knowledge but also helps you visit and figure out better and greater ideas on web designing.
Be sincere to be attentive towards the trend. Try to follow by and work upon those trends. But avoid making sure to add up stuff that grades up your work on trending list as well as some uniqueness.
Also, a great way to enhance your skill is by generating a competitive spirit. This would also improve more practicing. Certain competitions have restricted rules and regulations. This sets a barrier and might put you out of your comfort zone.
With compressed rules and rigid regulations comes out creativity and that will solely help you develop your designing skills. This helps you make a more versatile web designer.
Some few good web designing competitions to start off with are
99 Designs, DesignCrowd, DesignContest, etc.
Can I be a web designer without coding?
YES!
You can become a web designer without coding. A designer basically works on designing and enhances visual design, sketching, color, fonts, in a project.
Web designing also involves setting up of WordPress, or Shopify, with right plugins, integrations, and applications.
And in modern times, there are numerous design tools available that assure that there no or minimum required of coding knowledge for a web designer. With the usage of designing tools, responsive websites can be easily created in a very short time span.
However, it is fine to change your vision of a web designer without coding knowledge. But it is actually appreciable that a web designer would not only emphasize working on visual aspects but also know the code skills in front end development.
Knowing the basics, i.e, HTML, CSS and JavaScript is essential.
[Related Article: How long does it take to learn HTML and CSS?]
Can you be a web designer without a degree?
You do not need a degree to be a web designer.
If you are interested in programming and enjoy visual designing, you can definitely initiate your startup.
You can learn web designing from available online courses, blogs, and even theoretical books on web designing.
But if you wish to get hired by companies, as a web designer you need a degree.
What software do Web designers use?
As you have already read, choosing the right designing tool is very crucial for web designing. Basically it is the main weapon you use to fight the thorough battle to create the best.
The choice of designing tools should be solely based on your purpose and functionality.
You may need more than one web designing tool for your work.
What is the best free web designing software?
Web design is not only about coding, HTML, or CSS, or Javascript. It is also about assets that you put on the webpage such as the picture or the videos or infographics.
To edit those assets you would usually need photo editing software such as Photoshop or video editing software such as Adobe Premiere.
In case if you don't want to approach editing assets at this point and want to concentrate on web design development then you can also use stock assets from websites such as Unsplash (Free) or Shutterstock (Paid Premium)
What is the easiest website builder?
According to me, Zyro is the easiest and best website builder for the complete beginners and design geeky developers.
Zyro is one of the most effective website builders from the perspective of Optimised SEO designs.
Zyro comes with free Hosting plans and stands out to be one of the most affordable service providers.
Check out Zyro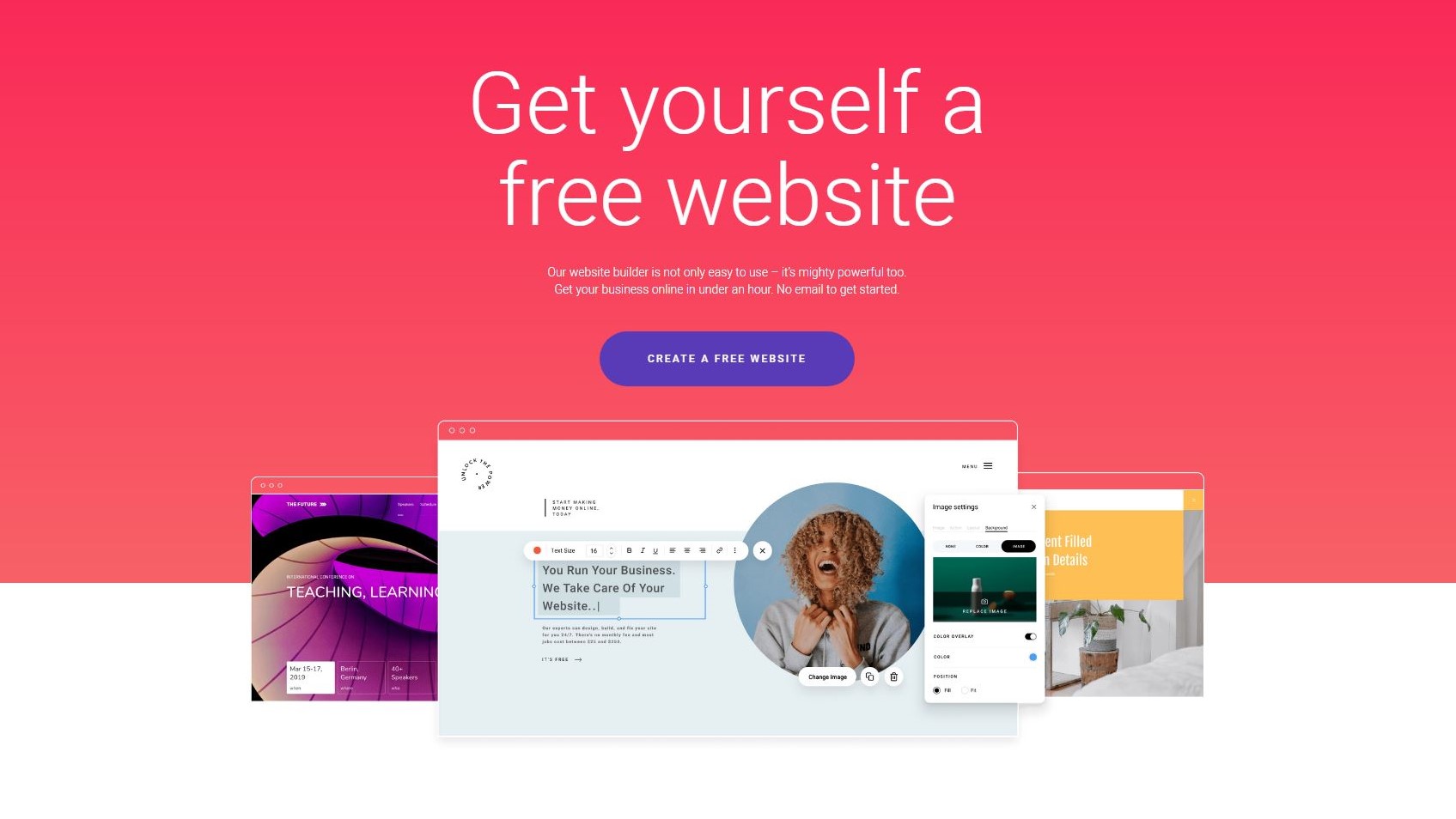 Some honourable mentions are Wix, WordPress, etc.
Is Web designing development a dying career?
Is it inevitable that now in the era of smart and ease, web designing ponds into quicker and simpler solutions with generated templates. The techniques are prominent and cost-effective. It is true that people can now set up a website with minimal costing or no cost at all. But the whole feature applies for the short run only.
In the long run, only a web designer can ensure viable outputs and improvise according to a client's necessity and expectation.
Also, template selling sites require web designers to work for them and come up with better products.
However, no matter what technology or template service may come, the need for web designers remains static. There are a number of things which can only be done by a web designer.
The things that can be included in the list are as follows:
Alike other emerging professional choices, web designing is one such. With rapid up-gradation in the realm of tech, our hunger seems to have multiplied. Thus, to simplify more of our problems, we call for more customization.
And a web designer is a master of the skills to customize and create a better version of applications, websites, etc. with user-friendly front end features.
With emerging web dependency, the cyber world is witnessing an increase in hackers. Thus having a secure website is crucial. It also validates the reputation of a company.
Having a website with outmoded security can seriously get your website into real trouble.
It is a web designer, who is skillful to patch the right security to your website. It is not only about security but also, manage clients' data, collect user information, etc.
Therefore, bigger companies require a greater website and versatile setting. That, in turn, demands an expert web developer and designer to fill up the whole functionality beautifully.
Digital Marketing is the aspect you can't overlook if you are in business terms. Proper planning of marketing strategies is essential for progressing in the accurate track. Definitely you can hire marketing planners online, yet hiring a web designer who has experiences of work and is expertise gets to be absolutely advantageous and impactful.
Thus hiring a web designer can help you get the best in marketing.
Is Web Designing a good career?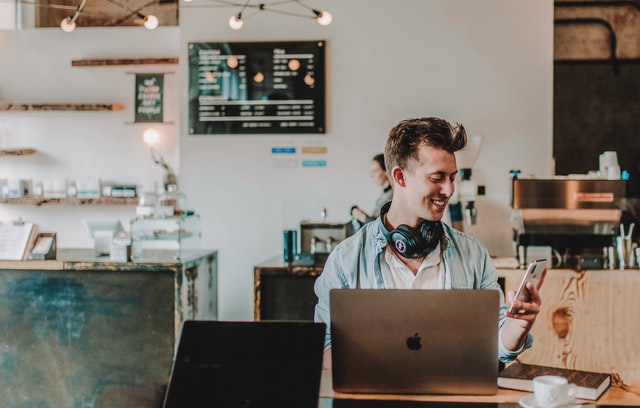 The technical and fast pacing world seems blind without the internet. Internet is the platform that holds the global business forums, that calls for a humongous number of employees in this sector.
Web designing thus is an amazing career choice in the modern world. It has high job opportunities and is a highly flexible work forum. You can work in multiple organizations, have your own freelance spaces, phase out passive income sources, etc.
The Bureau of Labor Statistics, states that the employed in the field of web designing is expected to exceed by 27% by 2024. As all of us are glued to smart devices, and this positive inclination is expected to be a result of the shift from in-store to online.
Moreover, the mobiles demand highly responsive websites and applications that are visually attractive and user friendly. This accelerates more employment of more web designers.
As a web designer, you can portray your creativity through graphical design. By the work you do, it would reflect your creative skills by the colors, fonts, and designs you choose. You have the scope to implement and add your own kind of unique style and modifications if your client agrees to.
Nowadays, companies' access is mostly through an online forum. And to win the race, the companies require the generation of responsive websites to attain success. Thus, as a web designer, you design an appealing website so you can make a great impact on the company's bottom line.
The web designing profession is highly flexible. It enables you to works from any corner of the globe, anywhere you have internet connectivity.
As a web designer, you have the ability to work across multiple industries. You can even work independently and start your own firm or practice freelancing.
Last but not the least, the profession affirms a salary of around $60,000 to $80,000 annually. But yes, your salary depends on the country and city you live in. However, this totally ensures job security, a comfortable living, and opportunities for career advancements.
Is Web Designing Dead in 2020?
An advancing workspace like web designing is not dead, whereas it is under advancement. In the day to come, it will keep taking steady momentum and acquire a good status in the global employment forum. Such a non-rigid and globally occupying career are definitely not dying in 2020, in fact not in recent approaching years.